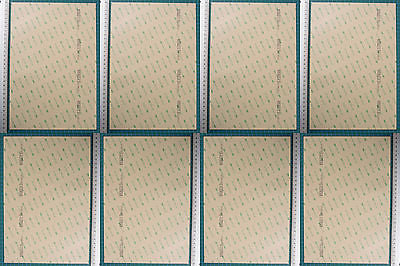 SPECIAL OFFER: 8x A4 sheets of 3M 8153LE 300LSE Double Linered Adhesive Transfer Tape
3M 8153LE 300LSE Double Linered Laminating Adhesive Transfer Sheets. EIGHT sheets of A4 size (30cm x 20cm).

SPECIAL OFFER PRICE FOR 8 SHEETS - A SAVING OF OVER 30%.

Please read the 3m data sheet for further information:
http://multimedia.3m.com/mws/mediawebserver?66666UuZjcFSLXTtoXf2nxs6EVuQEcuZgVs6EVs6E666666--






---
We Also Recommend
Ideal for repairing iPads etc
This type of tape is ideal for repairing iPads;
it is much better than the standard provided glue;
and screen will NOT come loose!